Posted in
Apartments
@
Feb 28th 2013 11:23am
- By Admin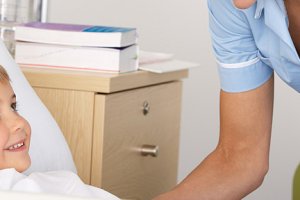 Self Contained Accommodation Close To Wesley Hospital
Founda Gardens offer clients the convenience to be close to Wesley Hospital, one of Queensland's largest private hospitals. The hospital provides tertiary level medical and surgical services within the specialties of cardiovascular, neurosurgery, orthopaedics and women's health. These services are supported by a state-of-the-art intensive care unit, cardiac catheter theatres, 24-hour emergency, renal dialysis, radiology (MRI, spinal CT, PET scanning and nuclear medicine), radiation therapy, pathology, pharmacy services, IVF, haematology and oncology, hyperbaric medicine and recently developed neurovascular interventional clinical capabilities. The hospital also provides special clinical services including: The Wesley Hospital Palliative Care Unit, The Wesley Hospital Pain Management, The Wesley Hospital Back Rehabilitation, The Wesley Hospital Cardiac Rehabilitation, The Wesley Hospital Kim Walters Choices Program and The Wesley Hospital Breast Clinic.
The Wesley Hospital is renowned for its comprehensive cancer services including radiation oncology, chemotherapy, positron emission tomography, brachytherapy, inpatient palliative care and bone marrow transplantation. The hospital has been accredited with the Australian Council of Healthcare Standards since 1985. The Wesley Hospital maintains a Clinical Safety and Quality Unit, which coordinates its quality activities and oversees the accreditation by the Australian Council of Healthcare Standards. In recognition of the hospital's commitment to excellence in care, in 1996 the Wesley was the first hospital in Australia to be awarded the Australian Quality Award.
If you have family or friends staying at the Wesley Hospital then Founda Gardens provides comfortable accommodation that is equipped with fully self contained facilities so that you don't have the stress and worry about organising a place to stay while in Brisbane.