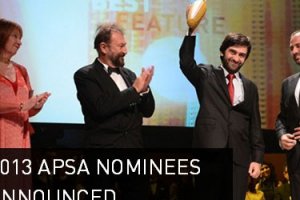 Are you attending the 7th Asia Pacific Screen Awards at the recently renovated Brisbane City Hall on 12 December 2013? With some 300 films up for nomination and Brisbane City Council's allocation of 1.75 million dollars to the event, it is sure to be a thrilling week!
With a potential audience of four billion people, with the event being broadcast live, these awards will expose the city of Brisbane to people all over Asia and the Middle east, highlighting the city's main attractions in the lead up to the G20 World Leaders Summit in 2014, while giving Brisbane audiences a chance to see some of the best films emerging from the region.
Famous for her previous involvement with "Hello, Shanghai", "On The Town", "Entertainment Now" and "On The Road", the Asia Film awards will be hosted by Chinese media personality Chen Lei and Channel Seven broadcaster Sophie Formica. In the past 18 years, Chen Lei has made nearly 100 exclusive interviews with politicians, artists, designers and celebrities, while also anchoring for news corporations such as the International Broadcasting Service, Shanghai Dragon TV and the International Channel Shanghai and has been described as the Oprah Winfrey of China.
Brisbane Accommodation
What better place to stay throughout the festivities than Founda Garden Apartments in Milton Brisbane! Our accommodation caters to both business travellers and film enthusiasts seeking superior convenience and relaxation. With a selection of self-contained one and two bedroom apartments, each apartment boasts a private balcony, some offering uninterrupted views of Brisbane River. Relax with our reverse cycle air conditioning, with Internet access and a separate lounge and dining area before using the conveniently located public transport.
So why not arrive relaxed after enjoying great accommodation in Brisbane and in style to the Film Ceremonies, come see Chen Lei host the 7th Asia Pacific Awards for her third time next week!