Posted in
Location
@
Oct 30th 2014 4:02pm
- By Admin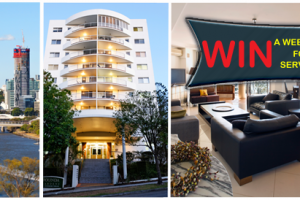 Nothing quite beats summer in our Beautiful River City of Brisbane with our warm sunny days and balmy evenings. By day take advantage of our magnificent beaches on the Sunshine Coast or Gold Coast with both only a one-hour drive from Brisbane City. The CBD and surrounds also offers an amazing array of activities to keep you and your family occupied all summer long. Visit Southbank with its 17 hectares of lush parklands, gorgeous river views and world-class eateries with hundreds of events each year to keep everyone in the family happy. Southbank is also home to our Cultural Centre with its world-class galleries and entertainment. By night enjoy alfresco dining in the hundreds of quality restaurants and bars that can be found all over town.
The Inner City region of Brisbane is sprinkled with vibrant urban villages offering a huge diversity of shops, restaurants, culture and entertainment. West End is a unique mix of quirky, alternative with a fusion of cultures offering excellent dining and entertainment options. Caxton Street is bustling most weekends due to its close proximity to Suncorp Stadium where hundreds of football fans converge before and after the rugby league, rugby union or soccer for a drink and a bite to eat. Stroll along the hills of Paddington, Rosalie and Red Hill where you will find quaint shop fronts with some unique boutiques, gift shops and restaurants.
All of the above precincts are only a stones throw away from Founda Gardens Serviced Apartments, Auchenflower. Look no further when deciding where to stay this summer holidays. Our luxury two and three bedroom apartments will ensure a very comfortable and relaxed stay. Take a swim in the pool or enjoy a barbecue in our landscaped gardens.
Founda Gardens Serviced Apartments are offering you the chance to win a weekend for four in a two-bedroom apartment. Simply tell us in 25 words or less your favourite Brisbane Summer Holiday Activity. Entries open 10.00am AEST on Friday 31st October 2014 at www.facebook.com/founda.gardens