Posted in
Apartments
@
Feb 1st 2015 1:23pm
- By Admin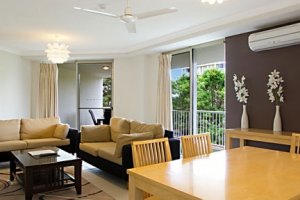 Relocating to Brisbane? We specialise in peaceful, family friendly, stress-free short term accommodation in Brisbane, perfect for those relocating to Brisbane and requiring near city central accommodation. Located near Auchenflower Railway Station and Milton City Cat Ferry Terminal Founda Gardens serviced apartments is an ideal location to live while finding your longer term local accommodation. Utilise the option of Brisbane short-term accommodation in fully self-contained apartments and units positioned perfectly, near the city, by the river in Auchenflower.
The team at Founda Gardens Brisbane are delighted to assist you in whatever way possible. Our friendly staff love to create a 'home away from home' atmosphere so you and your family can rejuvenate with all the benefits of local dining treats, new bike paths and walkways to explore and the ease of mind as you ponder the next step!
If you are bringing your pet we even offer pet friendly Brisbane accommodation at our off site houses and units in centrally located Auchenflower/Milton/Rosalie and Paddington areas. We specialise in making you and your pet feel 'at home' with pleasant, self-contained, fully equipped and secure accommodation. You have found the right place, right people and right rates… just ask us for a quote and come and experience it yourself.
Ring us today to discuss your Brisbane short term accommodation needs and take the stress out of relocating.