Posted in
Apartments
@
Aug 15th 2013 12:16pm
- By Admin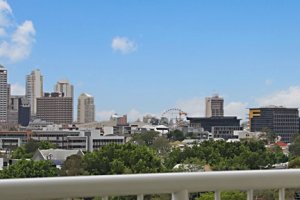 Heading to Brisbane for an upcoming convention and looking to stay at in comfortable good size apartment? Look no further than Founda Gardens at Auchenflower near both Milton and the CBD. With fantastic conference facilities, Brisbane is a fantastic choice for organising and attending conventions. With a lively CBD, a relaxed ambience, a wide choice of dining and shopping options there is always something to do at the conclusion of the day.
Brisbane Accommodation at Milton
Founda Gardens apartments is located close to the Brisbane CBD, Milton's Eat St and public transport. These Brisbane Apartments are a great place to stay for the family or if you have groups attending conferences. Save on costs and cook up in our spacious large full size kitchens, we have full size fridge/freezers, large pantry cupboards and all apartments have washer and dryers. Founda Gardens is close to the Toowong Shopping centre, Milton IGA so there supermarkets or convenience stores close by. Weekly service or by special requests for extra services. Our point of difference compared with apartments is our lovely size, we are not cramped. Our guests say it's lovely to come back and relax and unwind here after the conferences finish each day. We try to listen and meet your needs to make your stay as comfortable as we can!
Ring us today to book your Brisbane Accommodation for your next convention in Brisbane.