Posted in
Apartments
@
Mar 19th 2014 12:07pm
- By Admin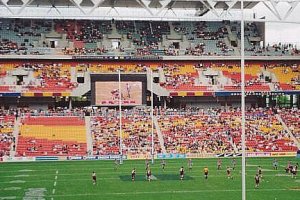 Looking for Brisbane accommodation that is within walking distance to Suncorp Stadium and the old Lang Park?
Coming for a game of soccer, Rugby Union or Rugby league or perhaps you are lucky enough to be seeing your favourite band play at this Brisbane entertainment venue. Founda Gardens Apartments are within walking distance (no parking issues) of Suncorp stadium with Park road bars and cafes in between. Suncorp Stadium is located in Milton, Brisbane and over 1.2 million people visit Suncorp stadium each year.
An odd fact you may not know is that Suncorp stadium used to be a cemetery. You would learn this and other interesting details if you did the Suncorp stadium tour which is $13 per adults and well worth the time. Visit their website for more details and also the check their event calendar for special events.
Brisbane Apartment Accommodation
If you are coming for a game why not stay the weekend, Brisbane has so much to offer. Founda Gardens is well located not just to Suncorp stadium but close to Brisbane City centre, Southbank and Indooroopillyand Toowong shopping centres.
Founda Gardens Brisbane Apartments are located only 200 meters from the bi-centennial bike/walk way. This is a beautiful way to walk into the city along the Brisbane River. The bus is only 200 meters walk and the train is 700 meters walk. If you want to experience the beautiful Brisbane river take a city cat ride which is also walking distance along the Bi-Centennial walk way. The City cat takes you all the way to Brett's wharf to the east and University of Qld to the West.
Phone Founda Gardens Apartments directly on 07 3871 0888 to book your apartments in Brisbane near Suncorp Stadium.