Posted in
Apartments
@
Jun 25th 2013 3:19pm
- By Admin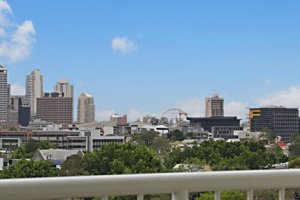 Looking for great apartment accommodation in Brisbane and not sure where to stay? Read what some of our recent guests had to say after enjoying their Brisbane accommodation at Founda Gardens. Located in Auchenflower in the inner suburbs of Brisbane, it is ideally located close to the city, the suburbs of Milton and Auchenflower as well as the Wesley hospital. It is the ideal accommodation choice if visiting anyone in the Wesley hospital, the corporate traveller and those needing easy access to Brisbane city.
Guest reviews – Brisbane Accommodation
This is what some of our recent guests had to say after enjoying their stay at Founda Gardens in Brisbane.
"Facilities, size and presentation of Apartment was fabulous."
This was our second visit to Founda Gardens, and it was even better this time. The apartments are still well kept and very clean. The car stayed in the carpark again as we walked or caught the city cat or bus everywhere. There is now a cafe and 24 hour jetts gym at the end of the street which is good. These apartments are so large and well stocked perfect for a week long stay. We are looking forward to our next trip to Brisbane and we will be booking at Founda Gardens again
"Location Location Location! Close proximity to your activities while in Brisbane."
For Brisbane apartment accommodation close to the CBD for your next visit to Brisbane, Founda Gardens, Brisbane Apartments is the perfect choice. Close to the city, public transport, the Wesley Hospital as well as restaurants, cafes and shopping…ring us to discuss your accommodation needs you are next looking for Brisbane accommodation.