Posted in
Apartments
@
Nov 25th 2013 10:43am
- By Admin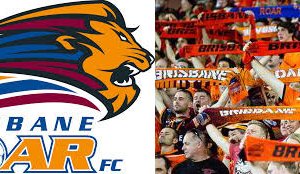 Heading to Brisbane to watch your favourite sporting team play at Brisbane's Suncorp Stadium and looking for suitable accommodation? Look no further than Founda Gardens in Milton, Brisbane. These great apartments are located a short distance to Suncorp Stadium and Brisbane's CBD. Enjoy a great range of restaurants, cafes and shopping within walking distance including well know Park Road in Milton. Offering 1, 2 and 3 bedroom self-contained apartments that are individually furnished with large balconies off the main living areas and the master bedroom allows you to enjoy beautiful views. Relax with on site facilities including pool set in landscaped gardens and with river views, sauna and gazebo. You will love the great accommodation options, facilities and convenience of our location, close to sporting venues and Brisbane city..perfect for the upcoming Brisbane Roar soccer game due to be played at Suncorp Stadium on the 30th of November.
Brisbane Accommmodation for the Brisbane Roar Soccer
Want to watch the mighty Brisbane Roar play soccer at Suncorp Stadium? With a strong standing in the A-League Competition, Mike Mulvey and his team are currently placed 2nd. Come support the team on their home turf and help them regain top of the ladder position as they aim to be Hyundai A-League Champions three times in the last four years! Ticket prices for spectators range from $25 to $42 and can be purchased online at ticketek.com. This week there is a mouth-watering match against old rivals Sydney FC and their Italian superstar Alessandro Del Piero. Located within walking distance of Suncorp Stadium, Founda Gardens Apartments in Milton are easily accessible to Brisbane City (post match night life). With easy public transport options to the Suncorp Stadium, including public bus routes and taxi's and close proximity to post match waterholes (pubs)… why not throw your legs up and enjoy the night? Other Upcoming Home Fixtures Include; Brisbane Roar v Perth Glory at Suncorp Saturday 30 November 2013, 4:30pm
Ring us today to secure your Brisbane accommodation for this fantastic sporting event to be held at Suncorp Stadium in Brisbane.