Posted in
Apartments
@
Feb 3rd 2014 3:45pm
- By Admin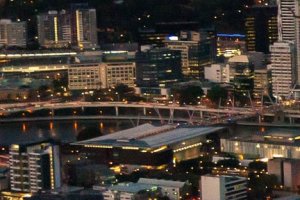 Looking for great accommodation in Brisbane, close to the CBD, sporting and cultural venues and near a great range of restaurants and cafes? Look no further than Founda Gardens in Auchenflower…close to the CBD, the City Cat ferries and Milton's 'Eat' Street, Park Road and great shopping centres. Read what a recent guest had to say after enjoying their Brisbane stay at Founda Gardens.
Great Place to Stay When Visiting Brisbane
"Recently, when travelling to large cities with my adult children, we have chosen to stay in an apartment rather than hotels. This worked exceedingly well on a recent trip to Brisbane, Australia. The Founda Gardens Apartments are really well situated, just off Coronation Drive, and less than a mile from the downtown section of Brissy.
Sharon, the building manager might be one of the most pleasant people we've ever met while travelling. She was very helpful, had excellent information to share and made our stay a wonderful experience.
We stayed in a 3 bedroom apartment (#22) on the 8th floor. We had excellent views of the city from 3 large balconies. With 2½ baths and a washer and dryer it accommodated the 5 of us perfectly.
The kitchen was well appointed, though we chose to eat the majority of our meals out. It was a short walk to the City Cat Ferry, which will take you just about anywhere you want to go in the city. Bus service was a similar distance with easy access to destinations around the city. Aromas coffee stop was a two-minute walk and was very convenient for breakfast or a quick cup. There was a Coles mini-mart at the Shell around the corner where we able to pick up most of the staples we needed during our stay.
All of this at about â…" less than it would have cost us for two hotel rooms for the same time period. I highly recommend using this type of accommodation when travelling with adult children; it's easy and more reasonably priced."
When you are next looking for Brisbane Accommodation….look no further than Founda Gardens Apartments Brisbane.