Posted in
Apartments
@
Apr 23rd 2013 3:44pm
- By Admin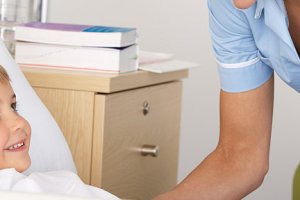 Do you need Brisbane accommodation close to the Wesley hospital in Auchenflower?
If you or a family member are receiving treatment at the Wesley hospital, Founda Gardens apartments is a great solution for you. Founda Gardens is walking distance to the Wesley Hospital and is easy walking distance to Milton`s Park Road coffee shops and restaurants. Dunmore park is located near the Wesley Hospital and Founda Gardens Apartments, which gives you a nice stop to relax or let children play on the way to or from the hospital. There is also a great little café/shop opposite the park.
Brisbane Accommodation in Auchenflower
The team at Founda Gardens Brisbane Accommodation can cater for your special needs, as they have had a lot of experience in the uncertain schedule that poor health brings. The apartments are very spacious, which is an important factor if you have treatment for a prolonged period of time. Founda Gardens also feature a full size well equipped kitchen, allowing guests to prepare and cook their own meal. A full laundry is also located within every apartment providing the ability to launder clothes at your convenience.
Directly beside the Wesley hospital is the Auchenflower train station. The next stop is Milton and then Roma street transit centre Auchenflower, Brisbane also boasts many bus stops, with one only 200 metres walk from Founda Gardens. The Regatta city cat stop is the first stop from the city centre.
Founda Gardens Apartments offer very Special Auchenflower Accommodation Deals to hospital patients and visiting family members. We will also try to be as flexible as we can for you, during your dealings with the Wesley Hospital.
Contact us today to book your Auchenflower Accommodation close to the Wesley Hospital.