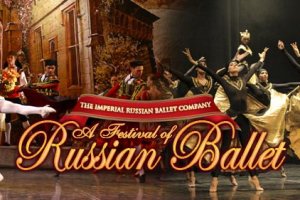 Are you looking for accommodation close to the Brisbane cultural centre? Also known as the Qpac performing arts centre, this theatre is home to many cultural events in Brisbane with the Imperial Russian Ballet Company returning this year on the 16th and 17th of October to perform A Festival of Russian Ballet with acts from the Nutcracker and Bolero as well as highlights from some of the world's famous ballets. Ticket prices for the Russia Ballet range from $89.10 to $99.40 and can be purchased online @ www.qpac.com.au .With so much to see and do in Brisbane why not make a weekend of it and stay for a few days in the River City.
Brisbane Accommodation close to the city
Founda Gardens Apartments in Brisbane are very popular with theatre goers as they are very handy to Brisbane's CBD and Qpac with public transport, walking along the river or taxi readily available to take you to the cultural centre precinct.
The bus stop is only 224-metre walk from Founda Gardens Apartments and will deliver you directly to the Cultral centre bus station. Or the City cat stop is walking distance from both Founda Gardens and the Cultral centre.
Founda Gardens Apartments offer a great range of two and three bedroom fully self-contained apartments. All apartments are spacious, individually decorated with large balconies off the main living area and the master bedroom lets you enjoy this lovely Brisbane weather.
Make a weekend of it and explore this beautiful city while enjoying comfortable Brisbane Accommodation close to the CBD and the cultural centre.
Contact Founda Gardens Apartments to book your Brisbane Accommodation on 0414 914 745 or email [email protected] to book or for more information.