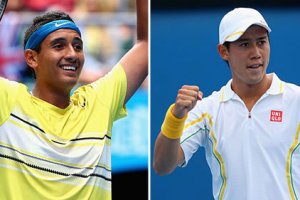 Are you looking for accommodation in Brisbane while visiting the Brisbane international tennis? Becoming one of Brisbane`s premier sporting events, it is growing in popularity each year with a large number of tennis lovers travelling to enjoy the tournament and a few days in beautiful Brisbane.
The main play dates for this years sporting events in Brisbane are 29th of December to 5th of January, with the qualifying rounds to be held from Friday 27th December. The location for the event is Queensland Tennis Centre, 190 King Arthur Terrace, Tennyson. Founda Gardens Apartments are in Auchenflower with easy public transport options to the tennis centre. The bus will be the best option and remember to use your tennis entry ticket to get free transport. It is bound to be a great tennis event with World No.2 Victoria Azarenka and Wimbledon 2013 finalist Sabine Lisicki, having just confirmed that they will be playing in this years event. Secure your tickets and Brisbane accommodation for this upcoming event. For more information on the Brisbane International Tennis event, click here.
Brisbane Accommodation near Milton
Founda Gardens Apartments at Milton offer 2 and 3 bedroom apartments. Spacious, fully self-contained apartments, with a full sized and well equipped kitchen. You will love the central location, easy walking distance to the Bi-Centennial bike/walk way and your choice of many cafés and restaurants close by including those at Park Road Milton. Enjoy our onsite facilities that include a pool and bbq area to enjoy at the end of the day after you have been to the tennis.
These are so many great activities to enjoy in Brisbane…..visit Southbank Parklands (open spaces, great restaurants and markets on the weekend), head into the Brisbane city centre for a spot of retail therapy, catch a movie or enjoy a meal. Another lovely thing to do is walk up to the Regatta city cat (River ferry) stop and tour the city via the beautiful Brisbane River. You can get a ticket that will allow you to get on and off as you please. This is a lovely way to fill in some time between your favourite matches at the Brisbane International Tennis event.
Enjoy the Brisbane international tennis and make your accommodation booking at Founda Gardens Apartments……great Brisbane accommodation for while you're enjoying this years tennis event.