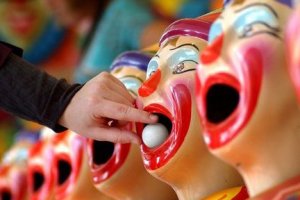 It's the EKKA EKKA EKKA echo so come and stay at Founda Gardens at Milton in Brisbane and enjoy our fabulous Brisbane show!
Ekka August 2013, come and stay at Founda Gardens apartments for the best accommodation in Brisbane. Ekka Queensland's largest annual agricultural show also known as the Royal Queensland Show and is a 10 day event. Ekka started in 1875 and is still going, bigger and better every year! It's the favourite show for all ages, young and old. This fabulous exhibition (ozzies love shortening words that's why it's called EKKA) celebrates Queensland lifestyle, industry and heritage in a meeting of country and city. The Sydney Royal Easter show, which is the New South Wales equivalent, the Ekka is both a festive, carnival-style event with sideshows, showbags, thrill rides and food stalls with a wide-ranging agricultural exhibition including arts, crafts, farm animals and birds and the fruits of the land.
Enjoy Ekka by day and Brisbane by night. Take the city cat ride from the Regatta down to Eagle St and enjoy all the beautifully lit up bridges and passed the lit up Kangaroo Point cliffs back to the city or southbank city stop and have a nice meal at one of the many restaurants and bars. Then get back on and stop into the famous Regatta Boat Shed for a night cap and then a healthy short stroll back to your lovely quiet Founda Gardens apartments at Milton for a great night's sleep.
For the perfect choice in Brisbane Accommodation for the Ekka, ring us today to book your fully furnished apartment at Founda Gardens.