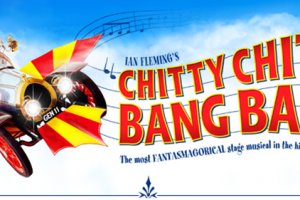 Are you looking for accommodation in Brisbane for the Lyric Theatre to see Chitty Chitty Bang Bang?
Chitty Chitty Bang Bang is the longest running musical to play in London Palladium theatre. Soon playing at the Lyric theatre QPAC, Brisbane and featuring sensational sets, stunning special effects and an irresistible story this cultural event is set to be a sell out. With Chitty Chitty Bang Bang tickets on sale now with prices starting at $65 and the performance beginning on the 19th of November till the 15th of December, you will need to hurry to secure your tickets and accommodation for this fantastic event in Brisbane.
Brisbane Accommodation close to the Lyric Theatre
Founda Gardens Apartments in Milton is close and easily accessible to Brisbane City and the Lyric Theatre. Offering 1, 2 and 3 bedroom self-contained apartments that are individually furnished with large balconies off the main living areas and the master bedroom allows you to enjoy beautiful views. With easy public transport options to the Lyric theatre including public Bus and city cat which are the easiest options but a taxi is also cost effective as it is so close.
Brisbane is a great place to spend an extra few days, enjoy the cultural centre with the library and art gallery. Also South Bank has much to see and do, great cafes and restaurant to stop for lunch. The beach is always worthwhile especially with the great weather Brisbane has during November and December.Also very easy walking from Founda Gardens Apartments is the Park Road café precinct in Milton, and the famous Regatta hotel. Or just walk down to the Brisbane Bi-centennial bike/walk ways to the city or just enjoy the river.
Contact Founda Gardens to book your Brisbane Accommodation or to make further enquiries. 0414 914 745 or 07 3871 0888 or email [email protected]