Posted in
Apartments
@
Jul 7th 2014 12:30pm
- By Admin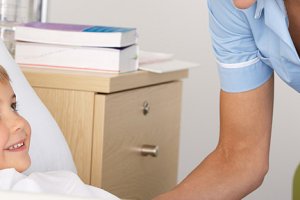 Looking for Brisbane accommodation within walking distance of the Wesley hospital in Auchenflower? The Wesley hospital is located at 451 Coronation Drive in Auchenflower although the main entrances are off Chasely Street, Auchenflower. Founda Gardens Apartments are located on Dunmore Terrace which runs off Chasley Street and Lang Parade, Auchenflower. Ideally located, Founda Gardens Apartments are 750 metres walk to the entrance of the Wesley hospital, Brisbane. This is important as the parking costs at the Wesley hospital are quite high. 60 minutes is $14.00. Although if you do need to drive look into the day passes @ $25.00 or a 5 day pass @ $70.00.
Visiting Hours:
Visiting hours 10am – 2pm and 4pm – 8pm
Maternity unit 2.30pm – 4pm and 6.30pm -8pm
Ward 2M (Stroke unit) 12pm – 2pm and 4pm – 8pm
There is a restaurant and coffee shop located within the hospital and a mere 200 metres from Founda Gardens is an Aromas cafe opening at 6.30am and the Frog and Toad which is a great cafe is located opposite the park on Lang Parade on the way to the hospital and home.
Brisbane Accommodation
Founda Gardens Apartments have 1, 2 and 3 bedroom fully furnished and fully self contained apartments. You can stay from 1 night to 12 months. As we know when you're coming to Brisbane to go to the Wesley hospital or visit someone in Hospital your plans are never certain. We will try to be as flexible as possible. The apartments are very large with the two bedroom apartment being 126sm. 2 bathrooms, 2 balconies. They are very well stocked with most things that you will require for your stay.
Please contact Founda Gardens to book or enquire on 07 38710888 or 0414 914 745. Or email on [email protected]. For further information please visit our website
When booking please ensure you mention you are going to or visiting Brisbane's Wesley hospital as you will receive a special discounted rate.