Posted in
Apartments
@
Jul 15th 2014 12:23pm
- By Admin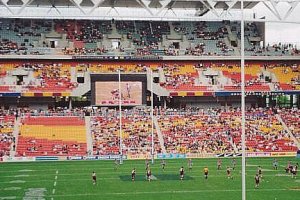 Founda Gardens Apartments Brisbane are located in Dunmore Terrace, Auchenflower which is only 2 kms walk to the Suncorp Stadium. Suncorp Stadium is located at 40 Castlemaine Street, Milton and is commonly known as Lang Park with its opening back in 1957. This Brisbane icon has a rich history with public tours of Suncorp Stadium available for those that would like to learn more about this Brisbane event venue.
Located half way on your walk to the stadium, you will find Park Road Milton cafes and restaurants. Ideally located with no transport issues for your night out and close to bars and restaurants, Founda Gardens Brisbane accommodation is the ideal choice.
Bring the family and your friends with Founda Gardens offering a choice of fully furnished and self contained 1, 2 and 3 bedroom Brisbane apartments which can comfortably accommodate 1 or up to 6 people. You can book for 1 night or stay up to 12 months. Make a holiday of the Brisbane event with many attractions close to Suncorp Stadium and Founda Gardens apartments. Public transport is very accessible. Trains depart Auchenflower and Milton station every 15 minutes. Public bus only 200 metres walk from Founda Gardens and it is a beautiful walk along the bi-centennial bike/walk path the access the Brisbane City Cat (River ferry). South bank is a great way to spend some time with the man made beach, great cafes and markets.
For your accommodation close to Suncorp Stadium Brisbane, contact Founda Gardens on 07 3871 0888 or 0414 914 745 to enquiry or book. Or email [email protected]. Please visit www.foundagarden.com for further information or to book directly online.